Greetings to all the pretentious ladies and gentlemen! May I have your attention, please?
I know I already have it. You weren't busy anyway. You were just trying to kill your time until you find a free music festival where you could just express your immense love for music via Snapchat and Instagram stories. Honestly, curse capitalism. It just makes it so difficult for us peasants to follow our passion.
I mean, come on we are living in the capital where so many celebrities are performing every day but we can't watch them, can we? We can either have our dinner or participate in a concert which would follow three days of fasting. Well, there can be no limit to this poverty rant so let me just give you all college students and unemployed losers a great news.
Guess what?! Ministry Of External Affairs Of India in association with Seher is conducting a grand Music festival- The ASEAN-India Music Festival,2017. What makes this festival so cool is that apart from the ace Indian artists like Shankar, Ehsaan & Loy, Papon, Raghu Dixit and others, super popular bands from all the ASEAN countries are also performing at the event.
You must be wondering why we are being blessed with such a promising treat. Well, I tell you what a little newspaper never hurt anyone. Anyway, this music festival aspires to celebrate the 25 years of Dialogue Partnership between India and ASEAN. What could be a better way to celebrate relationships if not through music?!
Gods have been especially merciful as this ostentatious event ASEAN-India Music Festival, 2017 is being organized by Seher and you know how they make us go gaga over their fests. For those who haven't had the fortune to attend fests organized by Seher let me tell you that Seher brags a history of hosting events like London Festivals, Delhi Jazz festivals, SAARC Bands Festival, Udaipur World Music Festival and so much more.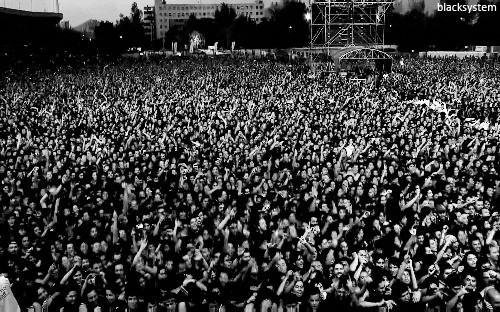 All you music junkies mark your calendar for the following three days and do not forget to tag your concert buddies.
When: 6th-8th October'17(6 pm onwards)
Where: Purana Quila, New Delhi
Featured Image: Source