Do you know what a wing woman is? Okay. Let me tell you.
A wing woman is usually the most confidant and closest friend of yours, who will always stay by your side, no matter what. She will keep you away from ugly, creepy and scary guys and will go to any extent to make sure you get the sexiest man to get laid.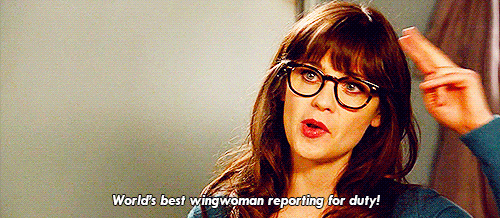 This Christmas, the tremendously talented YouTube celebrity Lilly Singh aka Superwoman collaborated with Former Miss world, Bollywood Diva and US TV Series Quantico's lead actor Priyanka Chopra to teach us how to be a good wing woman.
This video is indeed the best Christmas gift for the fans of these two divas. Superwoman is cool and witty as always while Miss. Chopra surprised us with her hot and stylish, carefree attitude.
Let's have a look at her while she is recording a video for her Snapchat.
Lilly is the most bad ass wing woman you can imagine to have. She has already fixed everything for her BFF and now giving her pretty-direct symbolic gesture to get laid faster. You don't need to learn the language of gesture to understand what she wants to convey below. 🙂
Forgive me if it looks cheap. It is indeed. "Par kya karen! Bade log, badi baatein" 🙂 
This video was uploaded on Superwoman's official YouTube channel just a few hours back and has already gained more than 400k views till now. Let's watch the video now
Share this video if you loved this duo. Comment your views below.
Merry Christmas 🙂