Choosing YouTube as a career might not be considered an option earlier, but there are quite a few young millennials who have ditched the conventional 9-5 job for something they love to do and making a living out of it. In the list of new and upcoming YouTubers, Sejal Kumar shines the brightest.
Sejal Kumar's endearing smile and casual fashion sense have made people go crazy for her.
Here are a few interesting facts about Sejal Kumar.
Family
Born on 1st January 1995, Sejal Kumar is a 22-year old YouTuber based out of Delhi. Her mother, Dr. Anjali Kumar is a famous gynecologist, working with Artemis Hospital.  Her father, Anil Kumar is a retired army major.  Sejal Kumar has an older brother named Rohan.
The Army Brat
Sejal Kumar's father is a retired army major. And because of that, she got to travel a lot. She vividly remembers playing in waterfalls in Arunachal Pradesh with her brother.
 Her Studies
Sejal Kumar did her early schooling from Mother's International school situated on Sri Aurobindo Marg. After which she pursued a bachelor's degree in economics from the famous SRCC (Shri Ram college of commerce), Delhi University.
The Clothing Edit
The clothing edit is a vlog launched by Sejal Kumar where she posts lifestyle videos, look books and celebrity inspired clothing options. Check it out here.
Health Freak
Often considered by her friends as a weirdly healthy person, Sejal Kumar has a habit of eating homemade food. She swears by her mantra-Tomato Juice. She hates junk food, popcorn and all kinds of fizzy drinks. Tomato juice is what she likes. She's an early sleeper and can't stay up past 10 pm.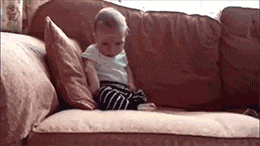 The Pottergirl
She is majorly obsessed with the Harry Potter series. Shahrukh Khan is her most favorite actor.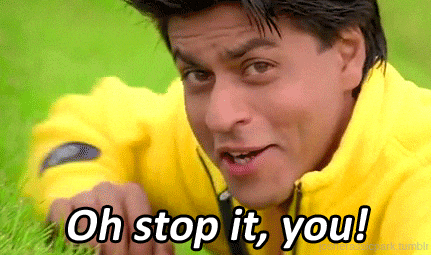 The Cutest Bhondi 😉
Sejal was an extremely introvert child. She barely talked to anyone and used to follow her mother everywhere. Her parents used to call her "bhondi." Her family calls her joy, a nickname given to her by her brother.
The Extracurriculars
She was a basketball player back in high school.  She was a professional dancer with "danceverse" for 2 years. In SRCC, she did join a few societies in college, street play being one of them.
Her First Video
While on her first internship trip to Turkey, Sejal Kumar who was already an enthusiast of videography,  uploaded her first video called "summer style turkey" with the help of her friends.
Perfect Fit For A Model
She won the campus princess and went on an intensive training session in the TOI office in Mumbai. Although she couldn't make it to the Miss India rounds, she considers this as a great learning experience. Well, we think you are a perfect fit for a model. 🙂
You can expect to see her in an Airtel advertisement soon. She has appeared in a few YouTube short movies too.
The Social Footprints
While her primary working platform is YouTube, but she is super active on all major Social Media. Currently, she has more than 140K subscribers on YouTube, 102k followers on Instagram and 13K likes on Facebook. Though she also maintains her Twitter, Pinterest and Google+ Profiles but not sincerely. 🙂 She also blogs at theclothingedit.wordpress.com
YouTube FanFest 2017
YouTube FanFest is an annual event organized by YouTube to celebrate and promote YouTube's biggest stars around the world. The Indian edition was held in Mumbai on 24th March 2017. She was also one of the official invitees for the Red-carpet show. She said it was a 'dream come true moment for her.
Today she got featured in the Economic Times. 🙂 Way to go girl !!
https://www.instagram.com/p/BSFfEr7jv7o/?taken-by=sejalkumar1195&hl=en
We wish her all the best for her future endeavors.
If you also love Sejal like we do, like and share this article.