Paratha is a flatbread that first came to be known in the Indian subcontinent. It is still quite prevalent in the north of India, where wheat is grown and is the traditional staple of the area. It is made from atta and a dough is made of it. There are various types of parathas made with different fillings like potatoes, egg, gobi, onion, paneer etc. They are generally cooked with a lot of oil and served with extra butter.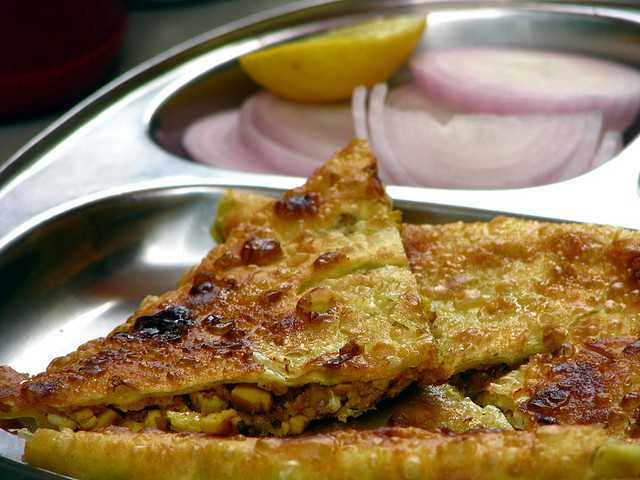 Some of the famous places which serve kickass parathas are mentioned below.
1

Parathewali Gali, Delhi
Delhi is famous for its street food. Paranthewali Gali which is located in Chandni Chowk in Delhi is the most famous place in the country for varieties of parathas. You will get every type of parathas in the shops situated on this street. People from all over the world come to visit this street and have a quick bite of these delicious kickass parathas.