Forget LONDON & NEW YORK. Go all trendy and bump this summer. Forget expensive PARIS and book a ticket to BUDAPEST. The capital of Hungary is a beautiful city to travel because of its historic and cultural sights. This backpacker-friendly place is a top pick for many reasons.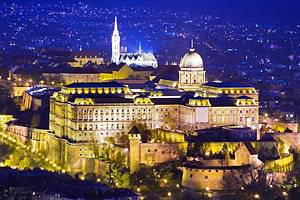 Here we have listed Top 15 reasons why you should travel to Budapest right now.
1. It is one of the most historic cities in the world
Budapest is right is the Danube, which has been home to humans since the Stone Age. The river and its Buda Castle are now UNESCO World heritage sites. You can book a night time cruise to see them in the top form.
2. You can stumble in a public bath
The baths have saunas, steam rooms, and all other luxury spa accessories. You can also for choosing for a red wine bath and can enjoy yourself like a buffalo does when in a bath tub.
3. Budapest is one of the cheapest spots in Europe right now
Yes, much of Europe is cost-friendly right now, but Budapest is an exceptionally cheap spot. Hotel rates in Hungary are down 25 percent from 2014. Even the booking fare is down by 17 percent from last year.
4. Budapest is road trip-able
Budapest is on a most efficient European road trips ever. There are easy rail networks too if you're looking to hit numerous spots in one trip.
5. You'll party in the "Ruins"
Ruin pub culture is prevalent in Budapest which is in doomed buildings. They are old cinemas, car parks and apartment buildings which have been turned into the cheap bars of your dreams. The average bar isn't too shabby here, either.
6. Filmy vibe
Budapest remains a popular European film location due to its authentic European Empire vibe. Call in for a drink at Brody House and you might well find yourself sitting at the table a next to Matt Damon or Billy Zane having a beer after a hard day's shooting.
7. Go Shopaholic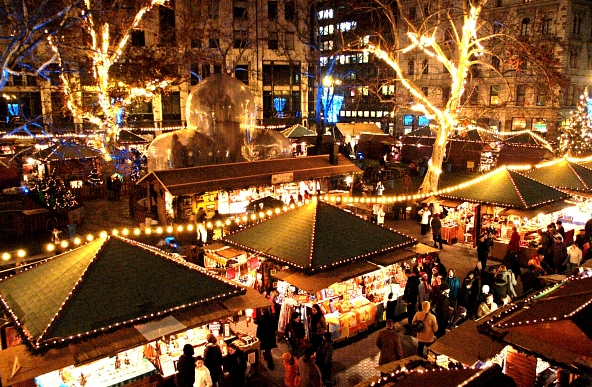 There are various places you can shop in this city of Hungary. A network of new workshops and small boutiques has opened all over town, including Paloma, a series of tiny shops on the first floor of a courtyard of this beautiful late 19th century building. Other good shops include Rhododendron for vintage postcard and prints and Printa for everything printed, from pigeon pattern bags to pillowcases; it has a cool coffee bar and gallery too.
Click Page:2 below to read more…