8. Hipster Hotels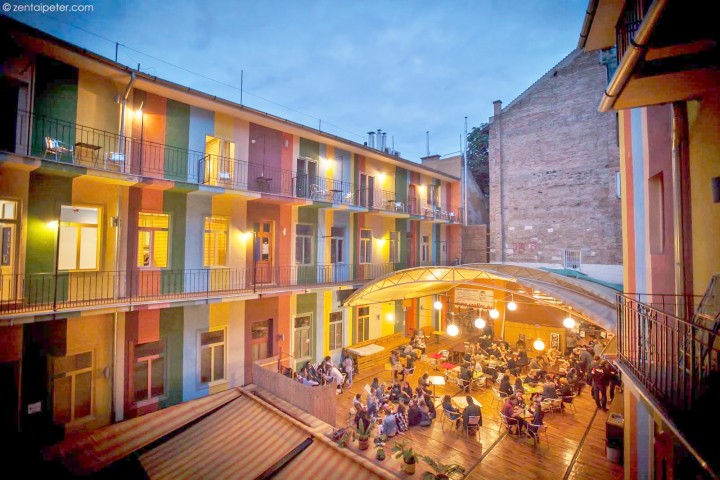 You'll find every type of dwelling place in this beautiful city. Brody House a former doctor's residence in the palace quarter, that has been turned into an 11 bed boutique hotel. The rooms are grand with high ceilings, the walls a mix of newly painted and original exposed plasterwork decorated with modern art, photography, furniture and sculpture made by local artists and designers.
9. Café culture
You will find at least one café shop in every street serving all possible combinations of coffee. The Lotz Hall Café began life as a magnificent ballroom decorated with gilded mirrors. Now it's the place for coffee and cake. For a slice of world famous caramel topped, chocolate sponge Dobos Torta, go to Gerbeaud. It looks like a gigantic pistachio macaroon, with pink velvet swag curtains. And for a mini splurge head to the Art Deco masterpiece.
10. You can spend money like it's going out of style
One Hungarian forint is 0.24 rupees: for the first time, you'll feel great about Indian currency. Thus most of the things are affordable. Go crazy in Budapest with you money!!
11. If you want to be an expert in terror, Budapest is the right choice
The House of terror museum details Hungary's relations with Nazi Germany and the Soviet Union in a series of haunting exhibits. Housed in a neo-Renaissance mansion, the museum commemorates the victims of the Communist and the Nazi regimes in Hungary. In 1940 the building became the Nazis' HQ after which it was taken over by the communists. The cellars, in which prisoners were tortured and executed, are particularly gruelling. A terrifying but obligatory experience that will help you understand Budapest's chequered 20th century history.
12. You can get every type of Wine
Hungary is famous for its vineyards. Weave deep into a cave labyrinth under Budapest's castle district for a wine tasting you'll never forget.
13. Food capital of Europe
Budapest's food history spans literal centuries. Check out amazing fruits, veggies and pastries. You'll taste some dishes which your taste buds won't forget for life.
14. A magical island oasis
Margaret or Margit Island floats in the Danube are just a bridge walk away from city streets.Take a bike ride or jog, visit a petting zoo, or a concert in the outdoor theater.
15. And the greatest sights are free to see
All the places which are now a decade old are a must to visit. Roman, Gothic and Turkish styles make this charm-filled city an architectural dream. Go out to Fisherman's Bastion, a castle wall with the best views of the city.
If you liked this list, share it with your friends.