A wedding is a special event in everyone's life and you should try to make it memorable for your Best Friend. Here are 10 ways to make your BFF's wedding a special one.
Plan a trip
You must go for a trip with your BFF and make this trip the most memorable trip of your life as this will be your last trip with your bachelorette friend.
Shopping
Shopping is every girl's favorite time pass and what could be a better occasion than your BFF's wedding. Also, help your BFF to shop for her wedding trousseau.
Spa Appointment
Book a spa for you and your BFF to get rid of all the weariness before the wedding and give your BFF an exotic experience of the spa so that she could have proper relaxation before her wedding.
Romantic date
If you really want to give a little happiness to your BFF then arrange for a romantic dinner date for your BFF and her fiancé so that they could spend some quality time together.
Photo shoot
The photo shoot has become a sensation at every wedding now. Arrange for a nice photo shoot with all the props for your BFF and make her feel like a princess.
Bachelorette party
If boys can have fun at the bachelor's party then why can't girls?? Girls arrange for a big bachelorette bash for your BFF with dance, music, drinks. Also invite all her school and college buddies.
Attend every function from Haldi to Bidai
Be on your BFF's side on every function and help her in every way possible. Don't let her feel lonely even for a moment.
Dance Performance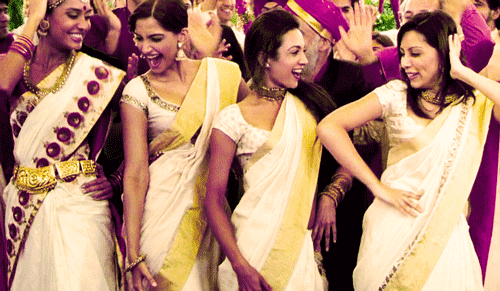 Prepare a dance for her showing all her life in a flashback. Believe me girls she will love it.
Joota Chupai
Who said that this ritual is only performed by the bride's siblings? Go ahead and help your BFF's siblings to get those groom's shoes, after all, it's the matter of your BFF's respect.
Gift her something special
Last but not the least gift her something special that she will remember and cherish for a lifetime. Something which will always make her realize your presence.
If you want to share something more then comment below in the box.