NAHIIIII !!
After 27 years of 'Abhijeet, pata lagao' ; 'Daya, darwaaza todo', is this the kind of treatment that ACP Pradyuman deserves? 
He died. Do you hear me? He died. That too of a heart attack. For shame!
He could have died catching a world famous terrorist or something. He could have died saving commoners from some sort of nuclear attack or something. But no! He had to die from a lame heart attack.
Okay, I am not trying to mess with ACP Pradyuman's fan base, but I am sure all of us expected a more heroic end of his character.
BAM! Yes, folks, the character is dead not the man himself (thank the lords!).
Although, our favorite characters from CID keep dying all the time and then come back, because have you ever seen the lead roles dying, that too in India? Nope!
But this time you will see the ACP dying in real. This is no hoax. He is not coming back.
In the episode that will be aired on 27th December 2016, our beloved ACP Pradyuman will die for once and for all.
And this is not all; rumors say that the CID series that has been running for the longest period on T.V will finally be called off the air in the first week of January.
Although, SONY TV hasn't made any official announcement of the wrapping up of the show. Sources say that the production will be ceased because the actors are demanding a huge sum of money for their roles which the production is unwilling to provide.
Well well, I am sure they could give our dear actors little more money for their great acting. But, anywho, there wouldn't have been any fun in CID anyway without ACP Pradyuman.
But, the way he said: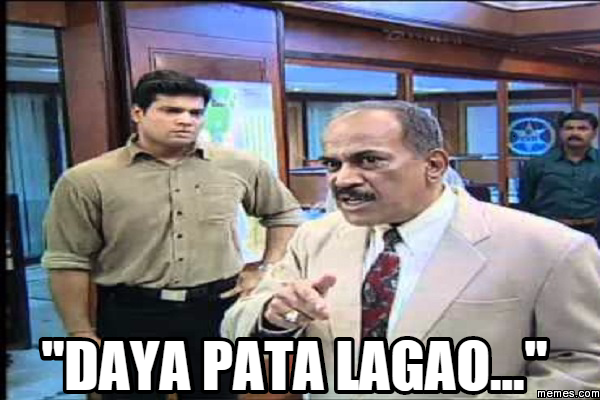 I am just sad, now.
Tell us your reaction in the comment section below.